The Sharp Appliance Acid Test
We wanted to show th
at underneath the product was a quality like no other brand. So I designed The Acid Test images, likeni
ng it to a real life acid test for gold items.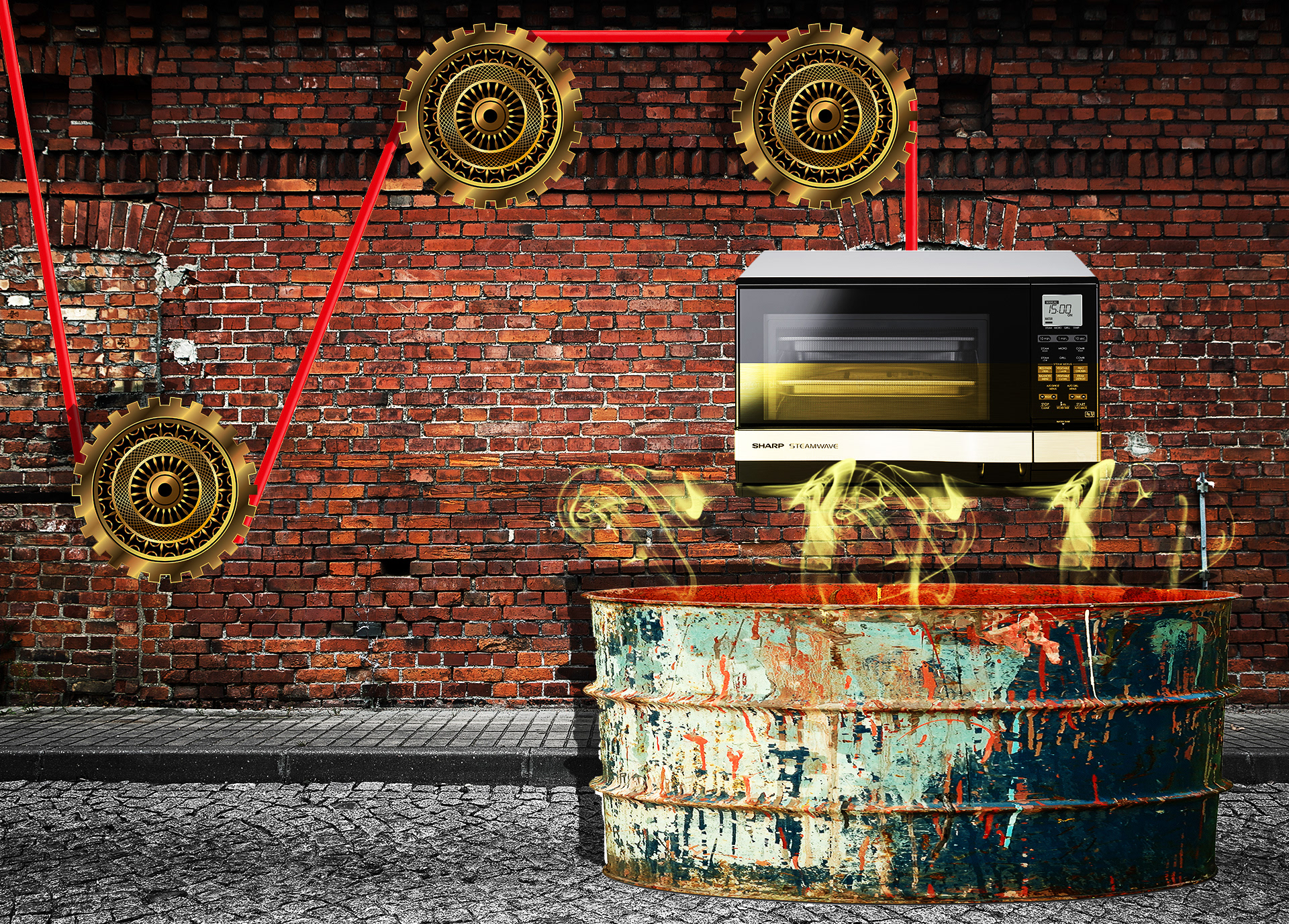 #Playwithyourfood Campaign
I created these short clips, a mix of video and stop motion to show that playing with your food isn't always a bad thing, especially when funky designs and flavours are made.
Before And After Photoshop Example
We wanted to create a way of showing the various features of Sharp's new appliance range, so I created a cartoon series showing off the new features. I used a mix of photography and Photoshop to  create the final images. 
Here I made images to go along side the social media competition posts.